Welcome to the world of turquoise!
Cabochons galore! Wide range of colors, shapes and sizes.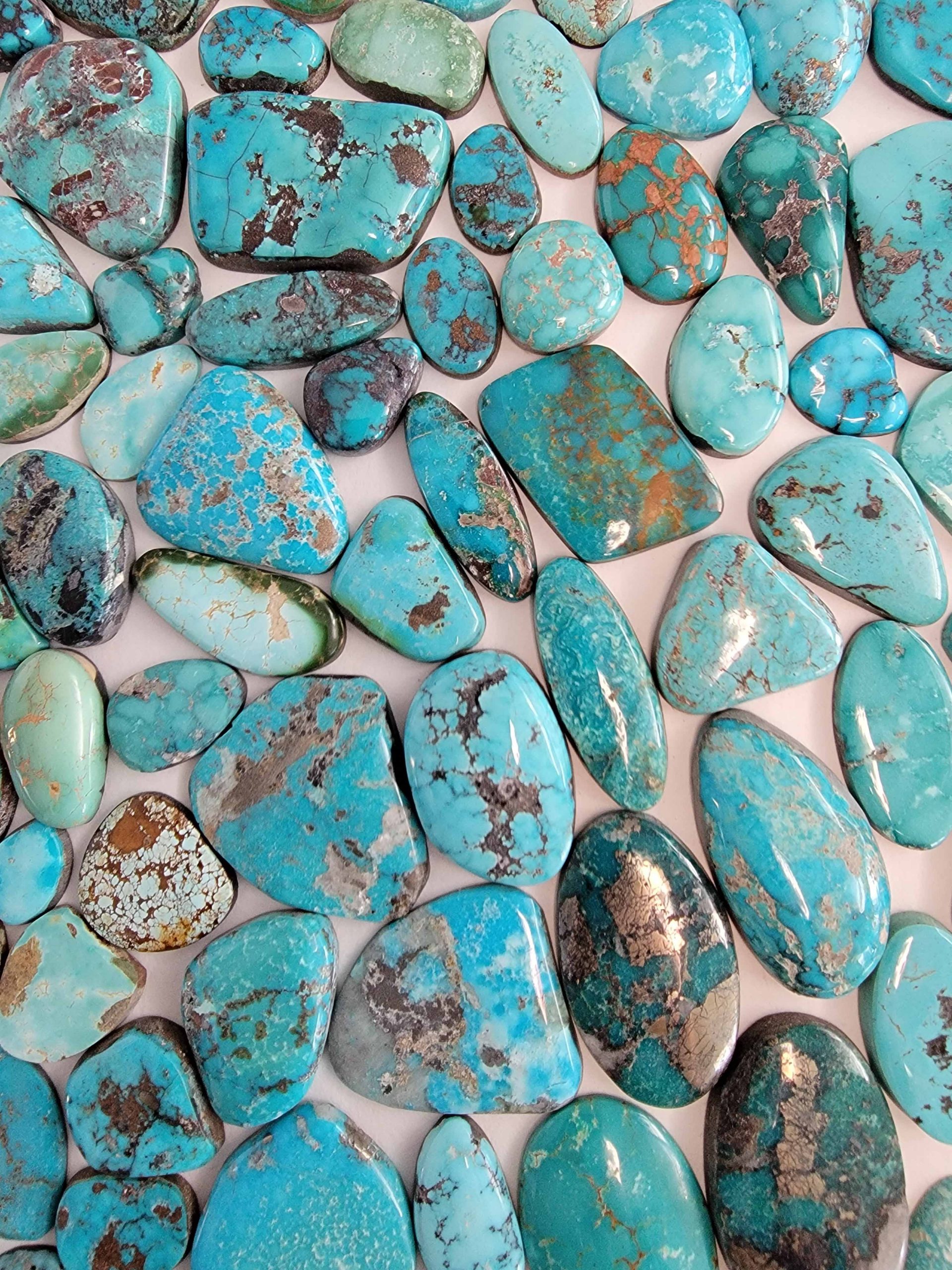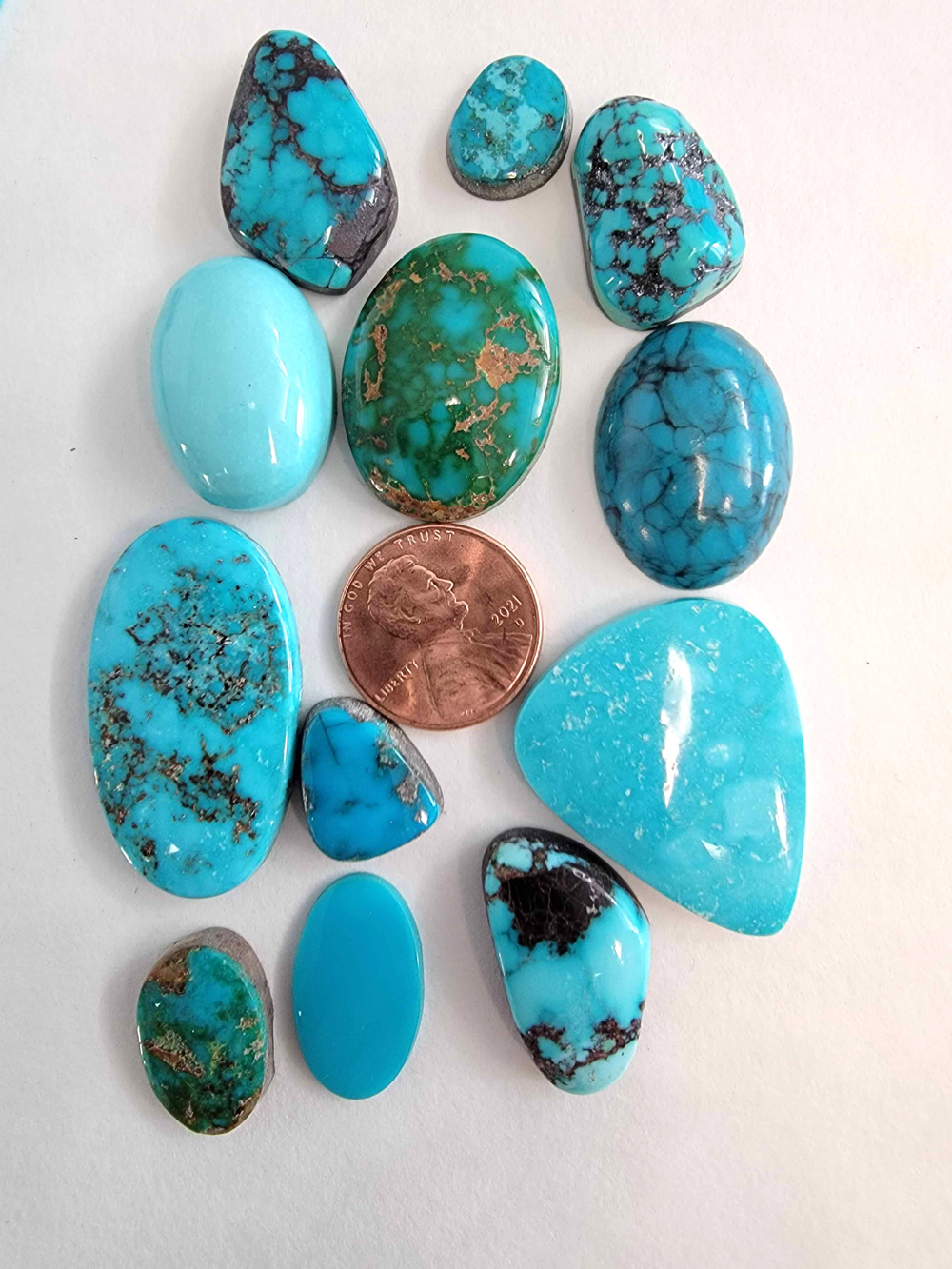 A wide variety of assorted  turquoise cabochons from mines worldwide
Great Value!
$1 per carat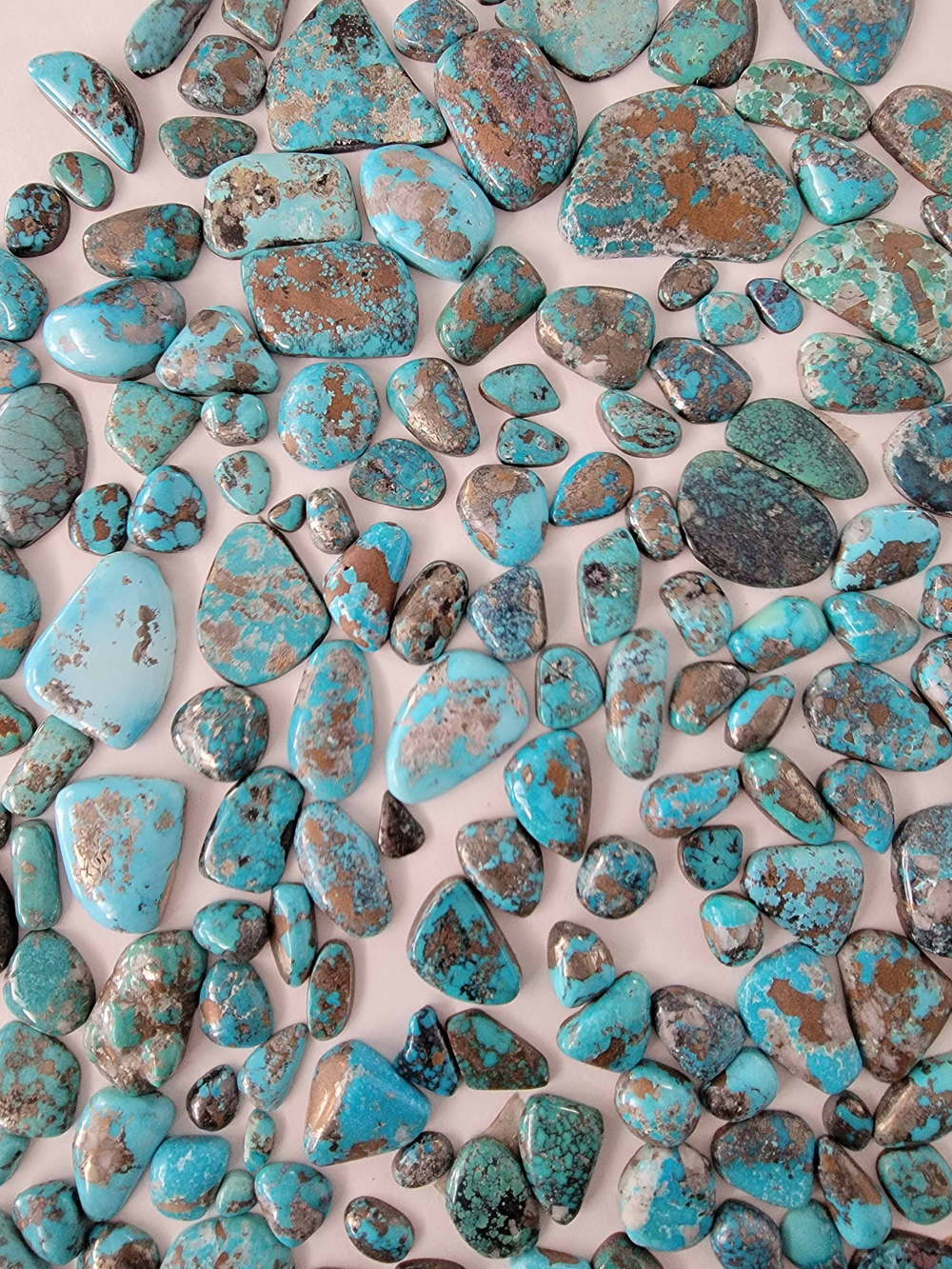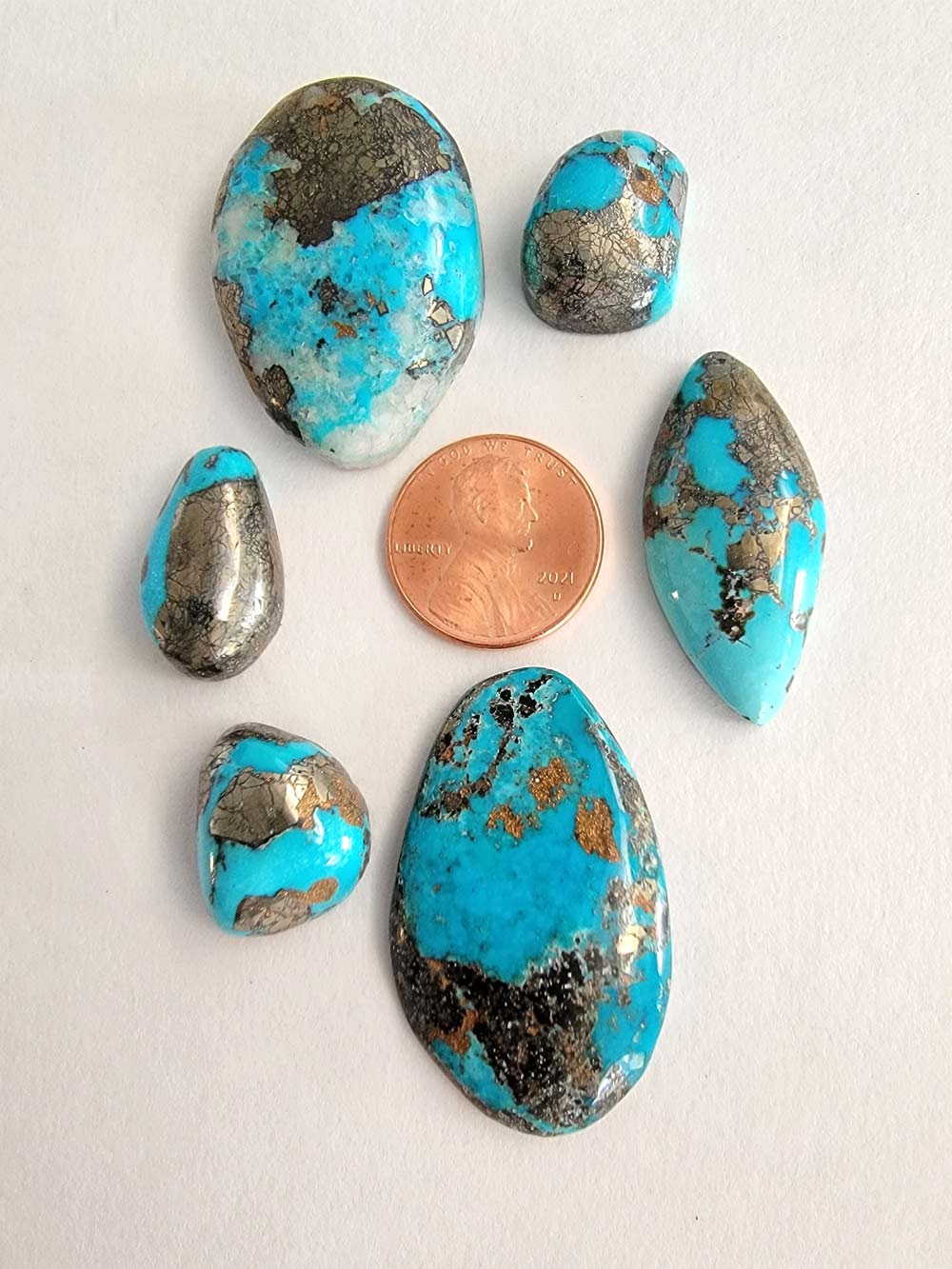 Turquoise cabochons from Pyrite collection.
Worldwide sources
$ .75 per carat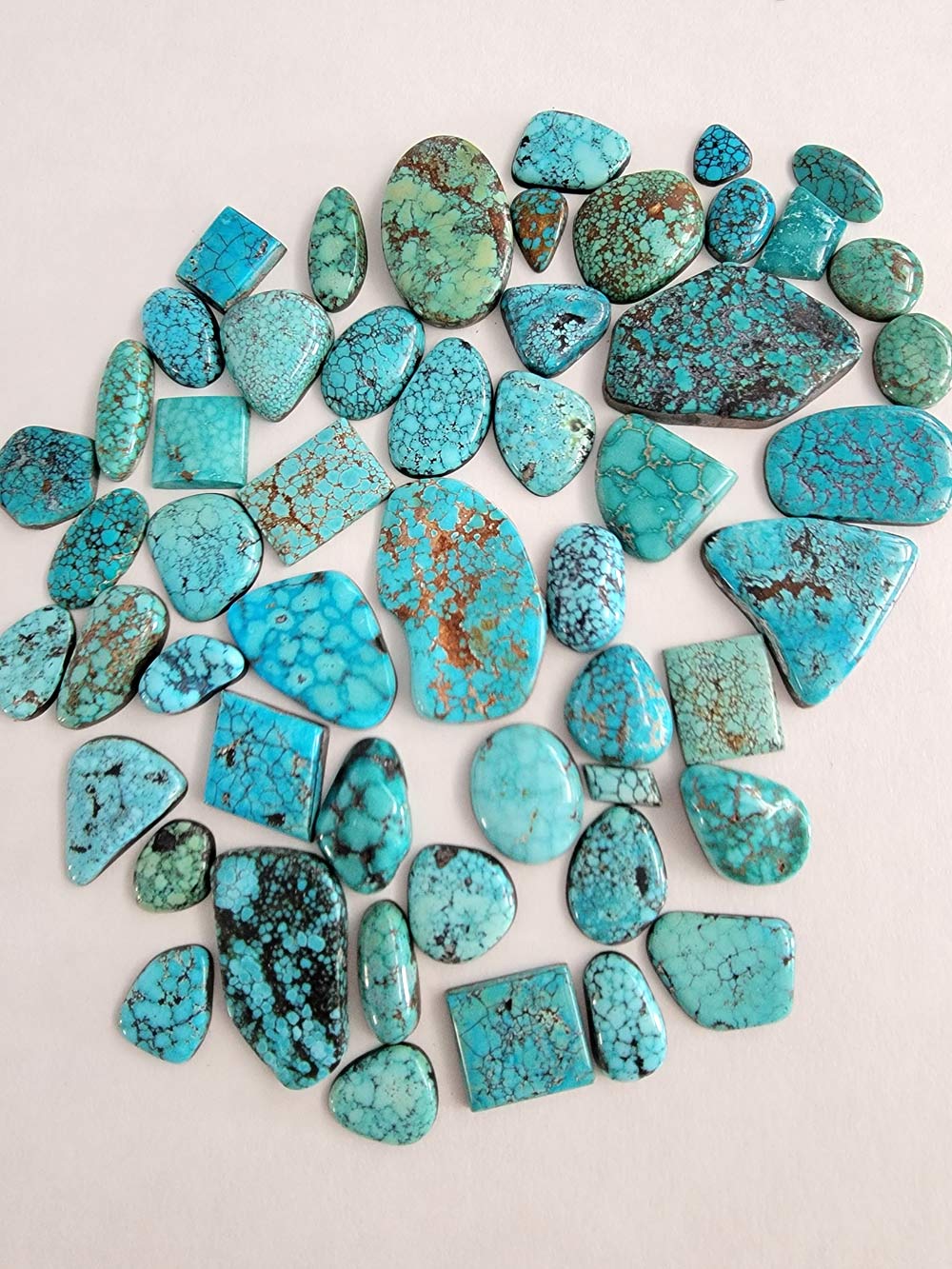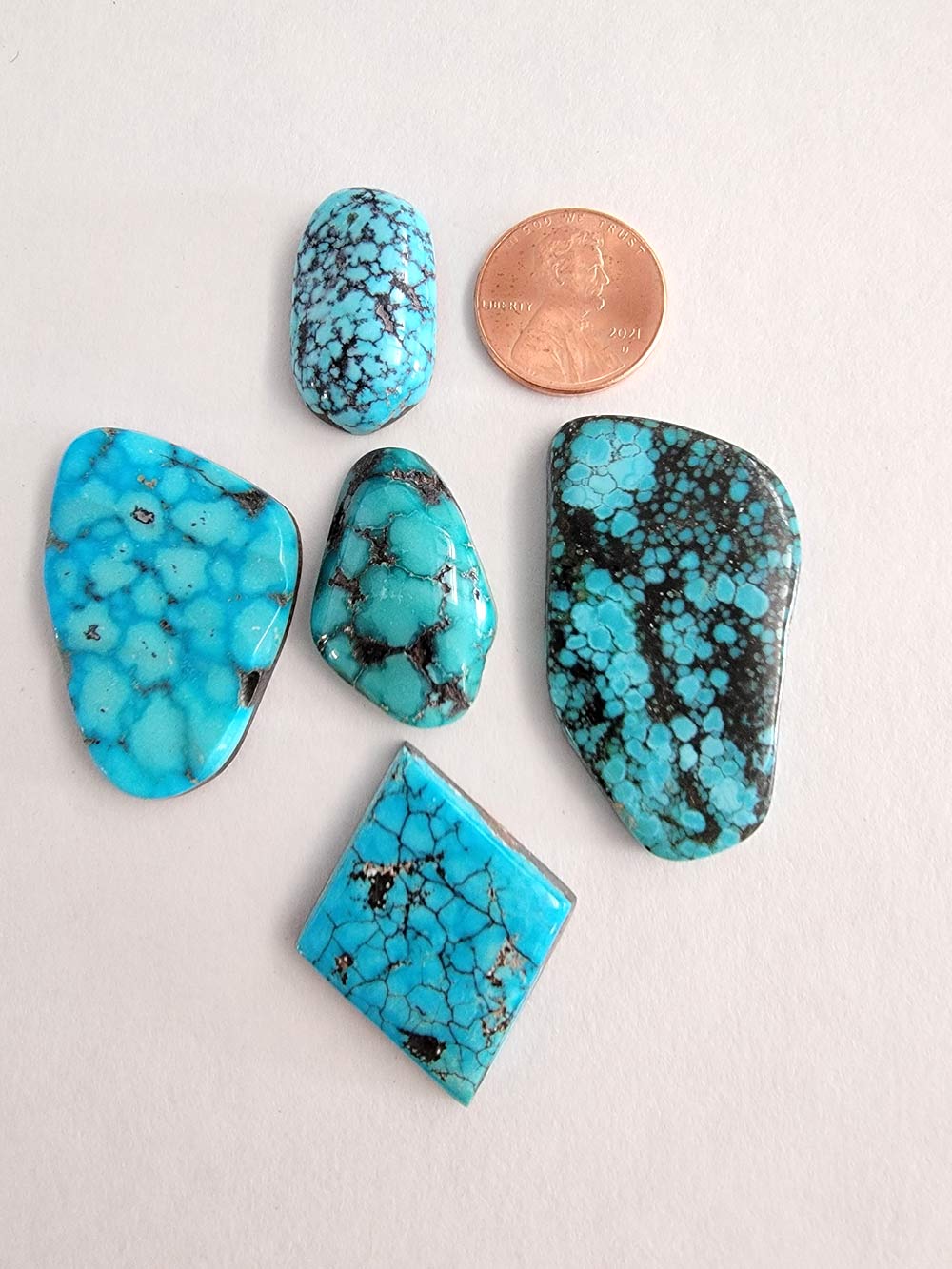 Beautiful turquoise cabochons from our spiderweb collection sourced from mines worldwide.
$2 per carat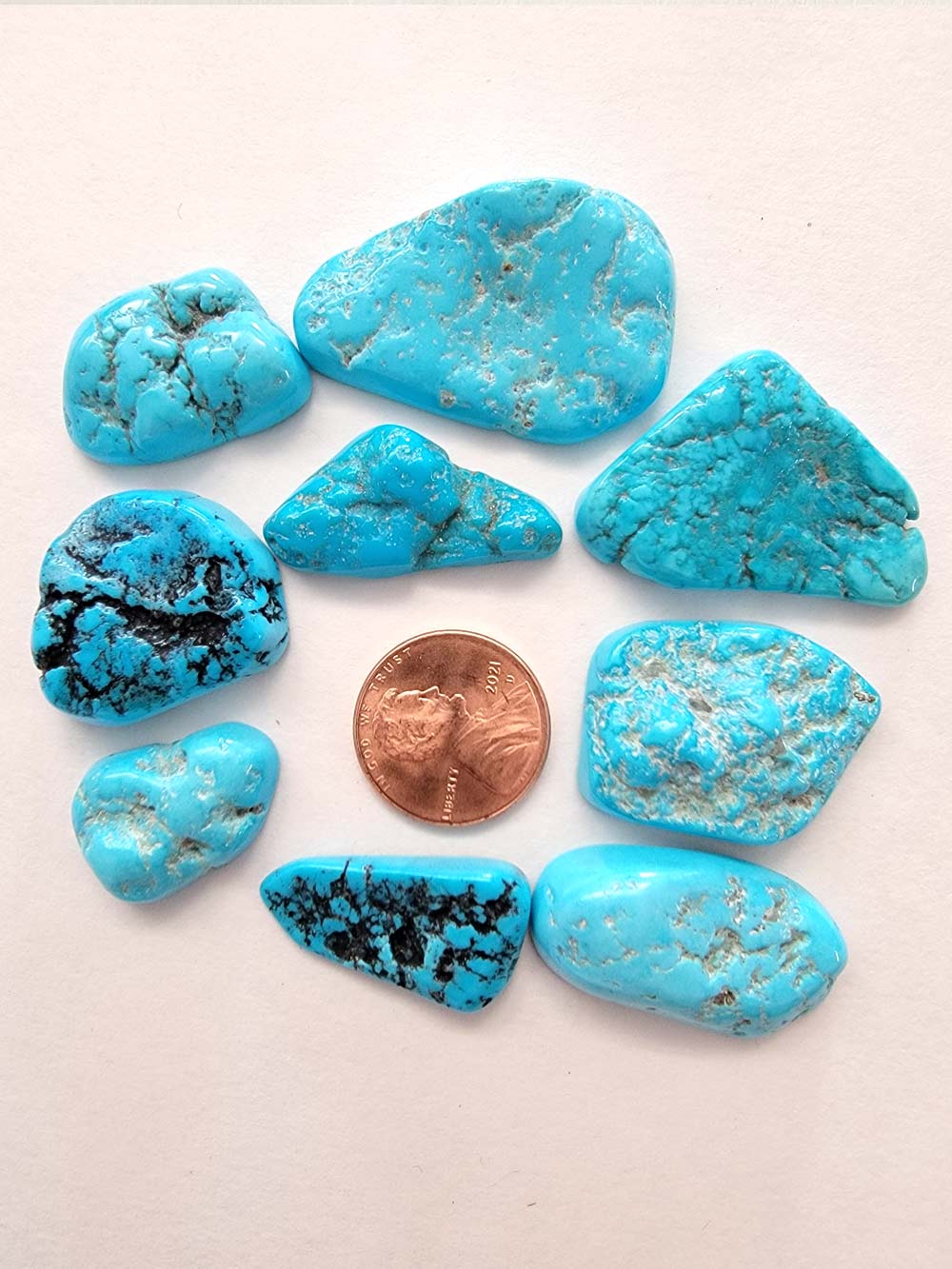 The Rough Ones is a collection of Kingman turquoise cabochons which preserve the irregular shape of turquoise nuggets
$0.75 per carat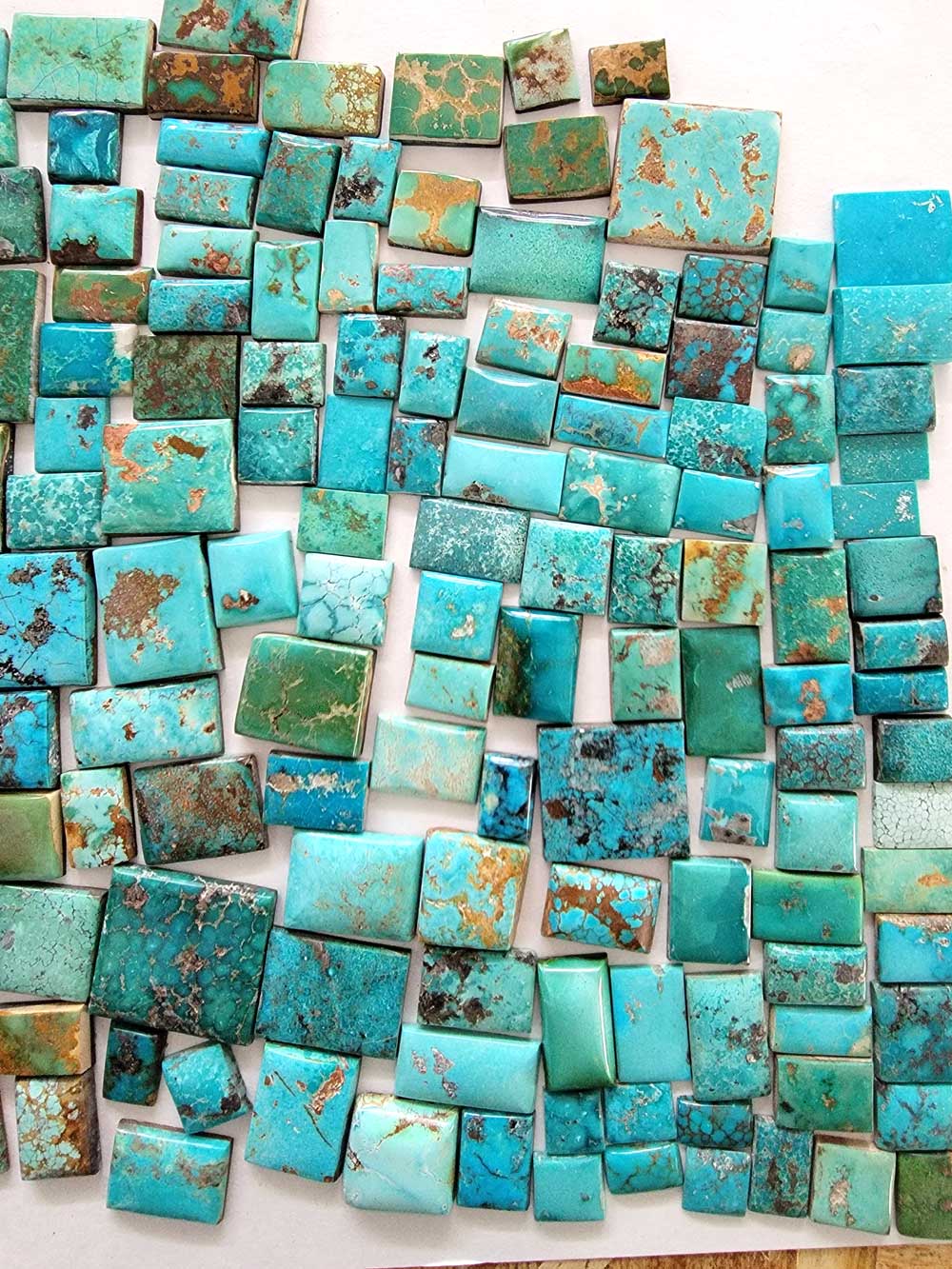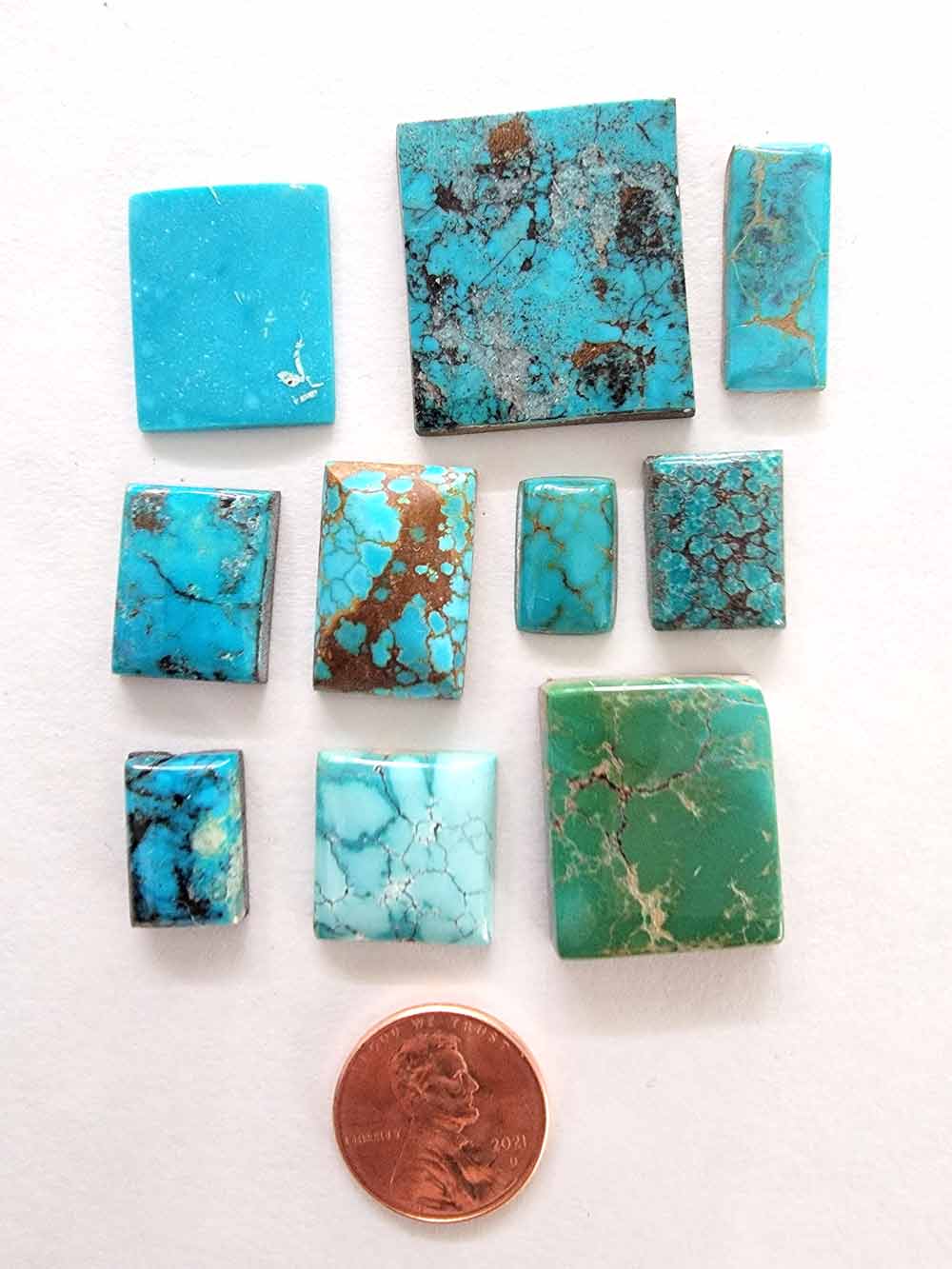 Assorted squares and rectangles Turquoise cabochons from mines worldwide
$2.00 per carat